In Memory
Saundra Edwards (Hill)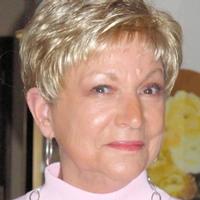 Sandra Ann Hill, age 78, passed away on June 9th, 2022, at her home in Maysville, KY.
Sandra is survived by her husband, Larry Hill; her son, Dr. Shane Bradley of Joplin, MO; her stepson, Bobby Hill of Paducah, KY; and her brother, Jerry (Darlene) Edwards of Colorado Springs.
Sandra is preceded in death by her parents, Coral and Ann Edwards
A memorial service will be held on Saturday June 18th, 2022, at Concord Methodist Church. Services will be held at 11:00 AM.
Lindsey Funeral Home is in charge of arrangements.
Memorial contributions can be made to Concord Methodist Church.